Why Aikido is Best Learned as a Group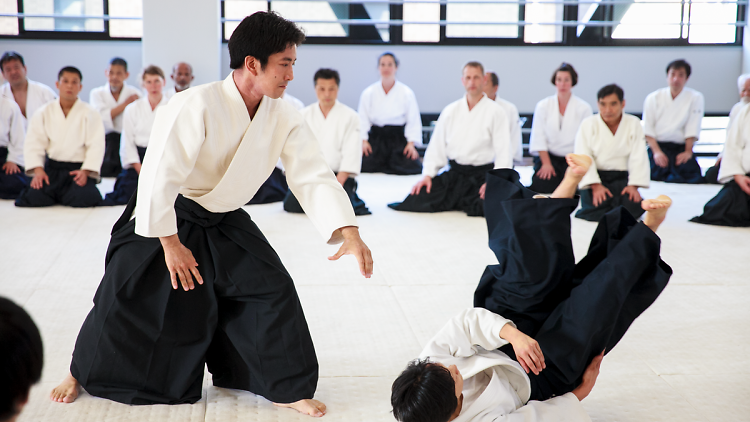 Known as the 'art of peace', Aikido is a modern, non-violent Japanese martial art. Founded by Morihei Ueshiba, it aims to resolve conflict in a peaceful manner as opposed to other martial art forms. It's considered by many as an effective form of self-defence. That said, you can apply this Aikido philosophy at your home, in your workplace and ultimately, on the road.
Of course, it's possible to learn Aikido alone but it's best learned as a group. If you're connected with or have your own corporate organisation, it would be best to learn together with your work teams. Lucky for you because these days, there are now training courses being offered in Sydney and other parts of Australia that your company can avail of. 
Here's why your co-employees should learn the principles of this unique non-competitive martial art.
Learning Aikido as a Group: Some Benefits
1. Make New Friends
Your colleagues may have been in the company for a number of years but in truth, you can't be sure if they have really made friends with each and everyone including you. Experts attest to the fact that Aikido is a great way to develop friendship, build and strengthen team relationships and what's more, teach employees to resolve conflict effectively. 
Meanwhile, you can enrol in sessions where there are other participants stranger to you. That said, it would be a good opportunity to meet and reach out to new and like-minded friends. It's very similar to team sports where your focus is to reach one goal, and in this case – to realise your company vision and mission.
2. Develop Leadership Skills
Conflicts of all kinds cannot really be avoided in corporate settings. Here's one martial art where you can learn to control your emotional, mental and physical attributes during an intense situation. As such, you will only manifest your most appropriate response during a heated interaction. Further, the style of training is one that can really inspire participants to express and communicate their learning, perfect for unifying the mind and body. 
Most interestingly, there are courses that will teach you how to transform obstacles, resistance and stress into a positive thing that could be helpful in achieving your corporate goals. On top of that, the constant practice of Aikido can lead to a more profound health and well-being and so you emerge not only as a better person but also an efficient employee.  
3. Work Together Effectively as a Team
Aikido programs meant to develop effective work teams involve problem solving, group dynamics and also skill building using Aikido techniques. Participants will surely enjoy the activities as they will not only learn techniques on how to defend themselves but also engage in various games and puzzles that have to be solved in groups. 
Such a valuable opportunity increases the level of awareness of each player on the importance of working together in order to achieve success. At the same time, you wouldn't think about the sessions as serious work but rather a venue to increase relaxation and improve your health. Remember, in Aikido there are no losers; only winners.
Visit shinsendojo.com.au and try one of their corporate training courses, a fun and unique way to re-create harmony in your organisation.